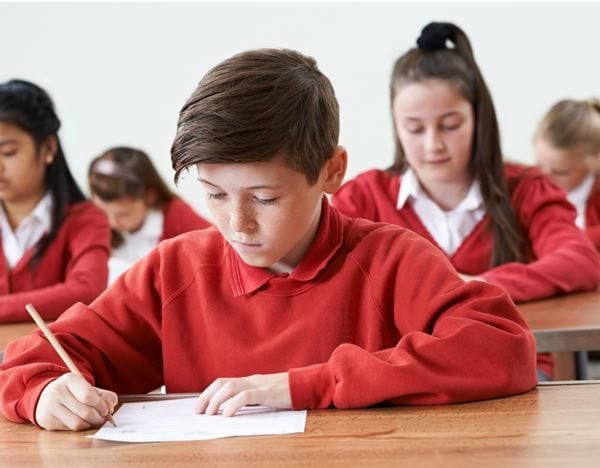 You've worked hard all year trying to keep all the balls in the air. Your child is exhausted from another year at school. Then school reports come home and…you feel like you're having to start again!
School reports provide an overall summary of how your child has performed throughout the year and how they compare to their peers. It is important to read the guide from your school to understand how your school awards grades ("C" is average in NSW DEC Reports and something to celebrate!) and if in doubt, ask for help from your school.
Here is a great exercise for parents to demystify and better understand what the end of year school report actually means.
Take a piece of paper and fold it into four and label each quadrant with the following headings. "The good", "The not so good", "Effort" and "Where to next?" and re-read your child's report to identify where the main changes need to occur.
The Good
Read your child's school report and ask yourself these questions to help you identify and understand what they are doing well.
Where are your child's strengths?
What areas were stand outs?
Where can you celebrate?
The Not So Good
Once you have identified your child's strengths, it's time to identify their challenges or barriers. Read your child's report again and ask yourself these questions.
Where were the main difficulties? Look for a pattern here.
Is it content your child doesn't know (a tutor could help here)?
Is your child struggling to follow and participate in class discussions (a speech pathologist could help here)?
Effort
What type of effort was applied? You may have a different view from your child's teacher and now is the time to be honest.
If effort is the main concern here then creating time for improvements to be possible is the number one priority.
Where to Next?
Do we need more time at home for work to get done?
Do we need to incentivise learning?
Is the help for our child working?
Do we need more or different help?
Do we know why our child is struggling to learn?
There is not one straight answer to understanding school reports and it will be different for each child and family. But this exercise is helpful to provide you with the confidence to seek the support your child will need next year.
It may be an assessment to find out more, less/more/different tutoring, or changes at home to create more time or prioritise/incentivise learning. January is a great time to think about what to change in the next year for more success for your child. Take another look at the school report, talk with your child and make a plan for the year ahead.
Learning Links provides assessments to identify your child's individual needs and determine if they require additional help, including specialist literacy or numeracy classes, speech therapy or psychology support.
Subscribe to Learning Links
In our free monthly eNewsletter, you'll receive interesting articles on learning, development and wellbeing, tips for supporting children at home or at school, program and online learning updates and the latest news from the Learning Links team.