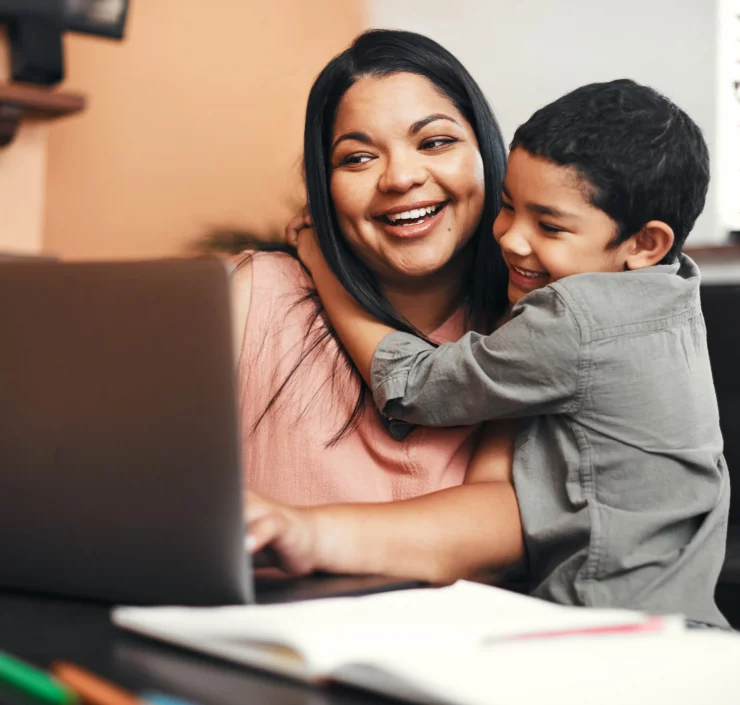 Learning Links' Mini Online Playgroup program offers free interactive early learning sessions for you and your child that can be enjoyed from the convenience and comfort of your home.
Our professional and experienced Early Childhood Educators and Therapists provide an engaging environment where activities are planned to enhance the development of your child. You will be provided with developmental information and support to help your child communicate, learn and play.
Enquire About Joining Mini Online Playgroup
How can the supported playgroup program help your child and family?
Mini Online Playgroup is a gentle introduction to supporting and promoting your child's learning and development in an online group setting.
You will have opportunities to meet other families in an online environment and your family will have support from staff to connect with a range of community supports.
About the program
Sessions are 15-20 minutes and run on Tuesday mornings, 10am during school term time.
This is a free program. Families do not need to commit to the whole term, but rather can attend on a drop-in basis when appropriate for them. Please register to attend the program via the link below.
Sessions will be conducted online using Zoom and will include activities such as a welcome song, singing and dancing, a book or story and an interactive activity.
Who can attend?
The Mini Online Playgoup program is most suited to families with a child aged from 2-5 years with additional needs, or who are facing difficulties regarding their child attending an early learning service such as preschool or childcare.
To be eligible, children must not currently be attending any preschool, childcare or early learning service.
Joining the program
To find out more about our Mini Online Playgroup, please contact our coordinator, Rebecca on 0451 592 254 or email prep4preschool@learninglinks.org.au
Or, enquire via the form below and she will get in touch shortly.
Enquire About Joining Our Mini Online Playgroup
More Early Childhood Support
Subscribe to Learning Links
In our free monthly eNewsletter, you'll receive interesting articles on learning, development and wellbeing, tips for supporting children at home or at school, program and online learning updates and the latest news from the Learning Links team.