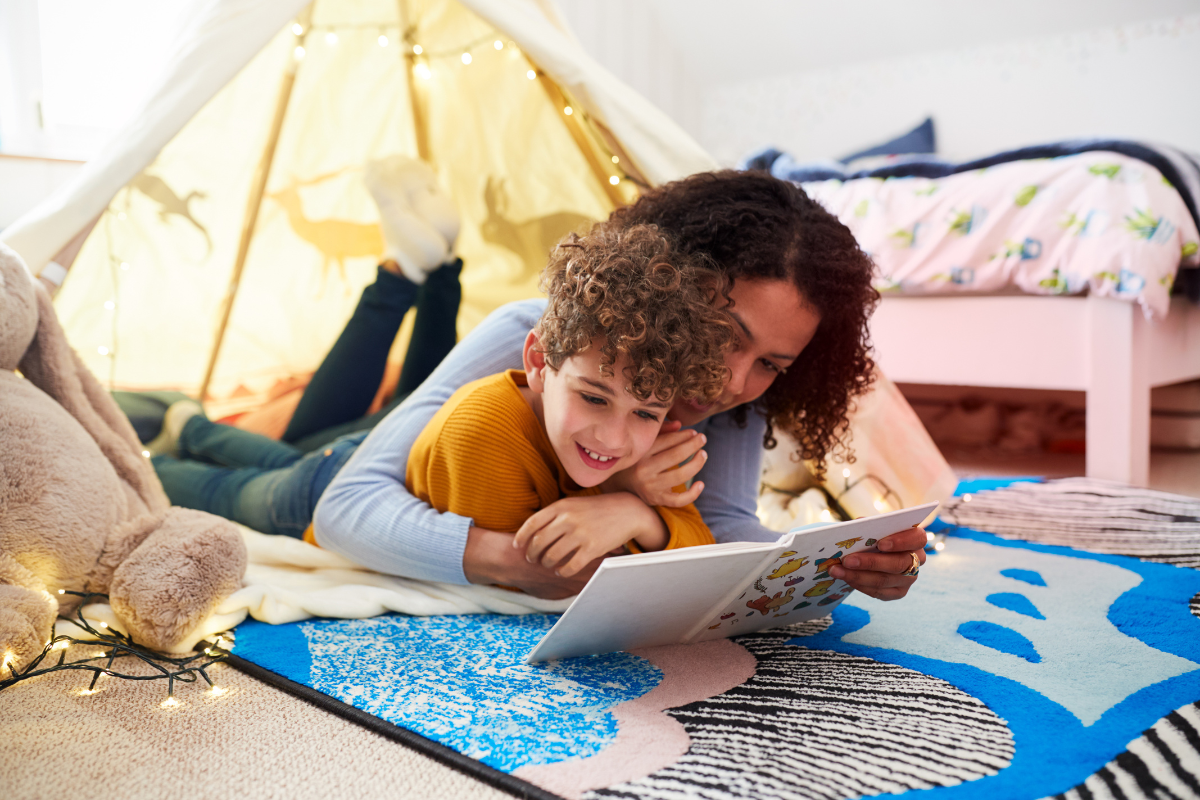 Some children bask in the uninterrupted reading time that the summer holidays allows, while others celebrate the end of the school year – and enforced reading requirements – with glee. However, it's important for children to continue reading over the summer school holidays in order to maintain their literacy skills. Experienced Teacher and Learning Links' Education Manager, Dr Samantha Hornery, says that there is nothing more important for your child's education than for them to read. We've put together some ideas to help you nudge your children into action.
Discover new genres – Books and Reading Apps
When children read they learn new words, they get ideas for new stories, and they are practicing the very skill that they need to learn. For children who can and want to read, Dr Hornery suggests using trial and sample books on Amazon and Apple Books. If your kids don't want to read the first two chapters, they're probably not going to pursue the third chapter and you can try something else.
One of the real advantages of stores like the Amazon Kindle store, she says, is that it learns from your preferences. Once you start to find some books in a genre that you like, it recommends new books for you. It can be a great challenge for someone who doesn't yet know which genre of books they like to read but the school holidays are a great time to figure it out.
While not exactly a reading app, the TikTok social media app has spawned BookTok, an online space where young booklovers are sharing their emotional reactions to the books they read. Some personal recommendations from readers in their age group may encourage teens to pick up something new. Colleen Hoover's It Ends With Us has enjoyed renewed success as a result of one BookToker spreading the word about how much she enjoyed it.
Some children really just love the feel, smell and sight of physical books. For some school holiday reading ideas, check out this list of book recommendations: https://childrensbooksdaily.com/your-kids-next-read/
Play Word, Board and Card games
One effective way to consolidate children's learning is to play games. It's reading that doesn't feel like reading! A game of I Spy in the car helps kids practice associating letters with objects in the real world. Board games like Scrabble and card games all cultivate language and literacy skills.
Early Years: Bananagrams and Hangman
Middle Years: Taboo and Conversation Starter Games
Senior: Articulate and Scattergories
Try Audiobooks and Podcasts
Using audiobooks and podcasts is an effective strategy to help children with learning difficulties to connect with words and literature. Children can engage with the material in a way that is more entertaining and less stressful for them. Dr Hornery says: "There are a group of children, like those with Dyslexia, who can't actually read a book, so audiobooks, podcasts and audio formats open up reading for them when they physically can't achieve it themselves. There are also children who find it difficult to sit still and hold a printed book. But listening to audiobooks can be done on the go, so it's transportable."
Audiobooks
Children can find themselves captivated by a narrated story. Music and sound effects are also part of the production and make listening to an audiobook a truly immersive experience. (NB: This is a great strategy for struggling readers in the classroom too.) Even though it's not technically reading, audiobooks support reading and literacy skills by building vocabulary and modelling fluency.
Audiobooks are fantastic for long car rides to holiday destinations or to use when your little ones need to wind down at bedtime. Let their minds wander through the wardrobe and into the land of Narnia with stories of C.S Lewis, or imagine themselves climbing the treehouse, higher and higher, to inhabit the 'stories' of Andy Griffiths. Older children can wander the wild plains of Africa listening to stories by Paul Theroux while they walk the dog.
Audiobooks can be accessed via a number of streaming services like Audible and Spotify, and most e-readers have audio functions. Your local library is likely to have an audio borrowing system too, so speak to your librarian.
Audiobook suggestions
Listening to a book on your child's reading list for the following year, before they have to read it, can help to improve their comprehension of the language and themes of the text. Here are a few books for them to read over the school holidays.
Early Years:
Middle Years:
Senior:
Podcasts
Podcasts are another way that children can consume content without actually having to read printed material. There are thousands of podcasts available on topics ranging from animal conservation, to sport, to true stories, to fairy tales. Podcasts are fantastic for non-readers because the information and conversation contained within them is not usually available in reading format. What podcasts do, particularly for teenagers, is open up a wider range of opinions and knowledge about the world and how different people think about the world, in a way that they might not be getting in their household, says Dr Hornery.
Podcast suggestions
Early Years:
Middle Years:
Storykids podcast – This podcast encourages children to write their own stories and submit them so they can be produced and read out by professionals.
Short and Curly is a fun podcast which encourages listeners to pause and think about ethical and social topics relevant to children.
Senior Years:
Global News Podcast – for up to the minute news and stories from around the world. Young adults will gain a global perspective of world events.
This American Life – for excellent, riveting storytelling
More tips to make holiday reading simple and fun
If kids are reluctant readers or they have learning difficulties that make reading a challenge, there are lots of things you can do to help them to read during the school holidays.
Continue with a daily reading routine with short sessions of around 20-minutes per day
Spend some time with your child revising their letters, sounding out difficult words, chunking the text, making predictions and inferring meaning from the writing. Discussing how the illustrations relate to the text also helps children understand what they are reading.
Engage young children by giving them the agency to choose books for themselves. Take them to the library or a bookshop and let them find the books that interest them.
Find stories that relate to your child's interests or, if you're travelling somewhere, find stories about the destination or activities you'll be doing.
One of the very best things that parents can do is to show their kids how much pleasure they get from reading. So grab yourself a book, settle down to read and enjoy the holidays!
Subscribe to Learning Links
In our free monthly eNewsletter, you'll receive interesting articles on learning, development and wellbeing, tips for supporting children at home or at school, program and online learning updates and the latest news from the Learning Links team.