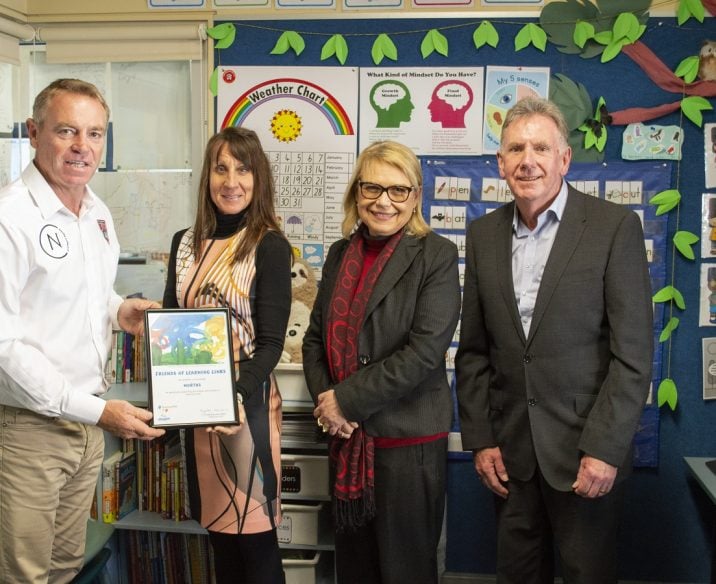 Students at Cammeray Public School will continue to receive much needed intervention programs to support speech, language and communication thanks to generous and ongoing funding from Norths. 
The club has been partnering with Learning Links for the last five years – committing $185,000 to support its speech and occupational therapy programs for students at risk of falling behind with their learning. 
Greg Florimo, Wellbeing, Education and Community Manager at Norths, said, "We are thrilled to be able to offer ongoing support for Learning Links' vital work at Cammeray Public School. Despite the many challenges clubs have faced this year with COVID-19 restrictions, Norths is committed to making a difference in the local community by funding projects that have significant impact for those who need it most." 
Funding for the 2021 school year will enable a Learning Links Speech Pathologist to continue to offer weekly intervention programs for students in the early years of school who need additional support to express themselves, build relationships and gain confidence with their communication. The program also aims to empower teachers and upskill parents to manage each child's needs both at home and in the classroom. 
"For our school, the support from Norths and Learning Links has enabled us to recognise students in need and provide them with the intervention they may not have otherwise been able to receive," said Kerry McConaghy, Principal at Cammeray Public School. 
Deputy Principal, Elizabeth Bernasconi continues, "It's very much a partnership. An opportunity for Learning Links' professionals to share knowledge with our teachers and parents so children can achieve the best possible outcomes in those foundation years."  
Learning Links school-based speech therapy program is delivered in small groups and one-to-one for students who require more targeted intervention. It focuses on a range of areas to support learning, including phonological awareness, vocabulary, expressive and receptive language, understanding and sentence structure – with follow up information and activities provided to parents and teachers.