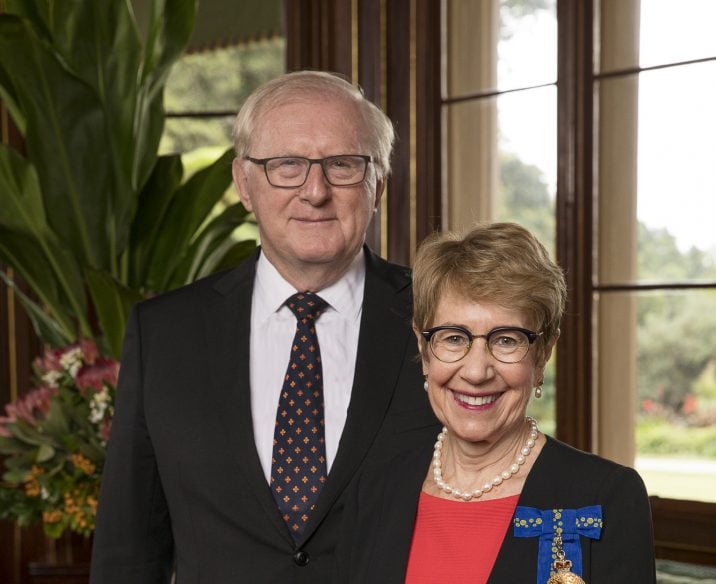 Following a visit to the Learning Links Peakhurst Centre and Preschool in late 2019, Her Excellency the Honourable Margaret Beazley AC QC, Governor of New South Wales has become the organisation's first Patron, jointly with her husband Mr Dennis Wilson.
The Governor has expressed her commitment to education and social justice, which are values that align closely with Learning Links' vision to support children and create a community where learning difficulties are no longer a barrier to a fulfilling life.
"As passionate advocates for education and opportunity, we are delighted to be joint Patrons of Learning Links, a not-for-profit organisation dedicated to providing high-quality support and services for children with learning disabilities and difficulties, in collaboration with parents, schools and early childhood specialists," said the Governor.
Birgitte Maibom, CEO of Learning Links, said, "We are humbled that Her Excellency and Mr Dennis Wilson have accepted this Patronage, showing their commitment to education and equality for children, particularly those who are at risk of facing disadvantage in our community."
"Up to 15% of children in Australia struggle with learning difficulties and disabilities and they have become even more vulnerable after the disruptions to learning this year as a result of COVID-19. Building awareness of and support for learning difficulties has become even more crucial, so to have such esteemed Patrons standing by us in this quest is truly a privilege," said Ms Maibom.
Having grown up and attended school in the Hurstville area, the work being done by Learning Links in the St George region to empower children with learning difficulties has resonated strongly with The Governor. The organisation will be sharing more achievements and experiences with Her Excellency and Mr Wilson in their role as Patrons.
Learning Links has been providing support for children with learning difficulties and their families for almost 50 years. The organisation now helps close to 4000 children, works in partnership with over 300 schools and communities, and provides professional development opportunities for over 600 teachers and educators each year.
Learning Links Preschool at Peakhurst has been operating for over 30 years and offers an inclusive learning environment for 80 children each year, embracing all abilities, backgrounds, languages and cultures.
---
Tags