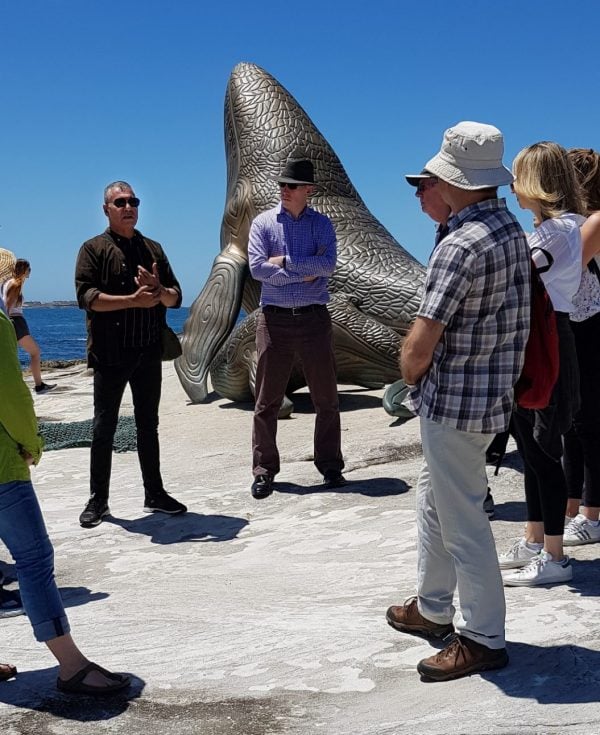 In 2021, Learning Links embarked on a formal cultural education journey to help facilitate reconciliation and institutional integrity. Part of this journey has been to develop our own organisational Reconciliation Action Plan.
What is Reconciliation?
At its heart, reconciliation is about strengthening relationships between Aboriginal and Torres Strait Islander peoples and non-Indigenous peoples, for the benefit of all Australians.

(Reconciliation Australia, 2020)
What is a Reconciliation Action Plan?
A  Reconciliation Action Plan (RAP) is a strategic document that will support our organisation to work harmoniously with Aboriginal and Torres Strait Islander communities and provide a framework to support the national reconciliation movement.
The RAP contributes to advancing the five dimensions of reconciliation by supporting organisations to develop respectful relationships and create meaningful opportunities with Aboriginal and Torres Strait Islander peoples.
Learning Links' RAP will include practical actions that drive our contribution to reconciliation both internally and externally in the communities in which we work.
Our Journey So Far
In early 2021 we formed a RAP Working Group which met regularly to define our reconciliation journey and oversee the implementation of our RAP. We completed the first stage in our reconciliation journey in February 2022 and our RAP Reflect Plan was submitted to Reconciliation Australia and received endorsement.
Developing a RAP will support Learning Links to turn our good intentions into action by formalising our organisation's commitment to reconciliation.
It will enable our staff to develop greater cultural awareness and professional development practices that will strengthen relationships with Aboriginal and Torres Strait Islander stakeholders. This in turn will ensure more effective and relevant service delivery to Aboriginal and Torres Strait Islander children and their families.
As an organisation working towards a just, equitable and reconciled Australia, it is vital to Learning Links that we can ensure that Aboriginal and Torres Strait Islander children have the same educational opportunities and choices as non-Indigenous children.
Read our full Reflect Reconciliation Action Plan
Our Reconciliation Action Plan Artwork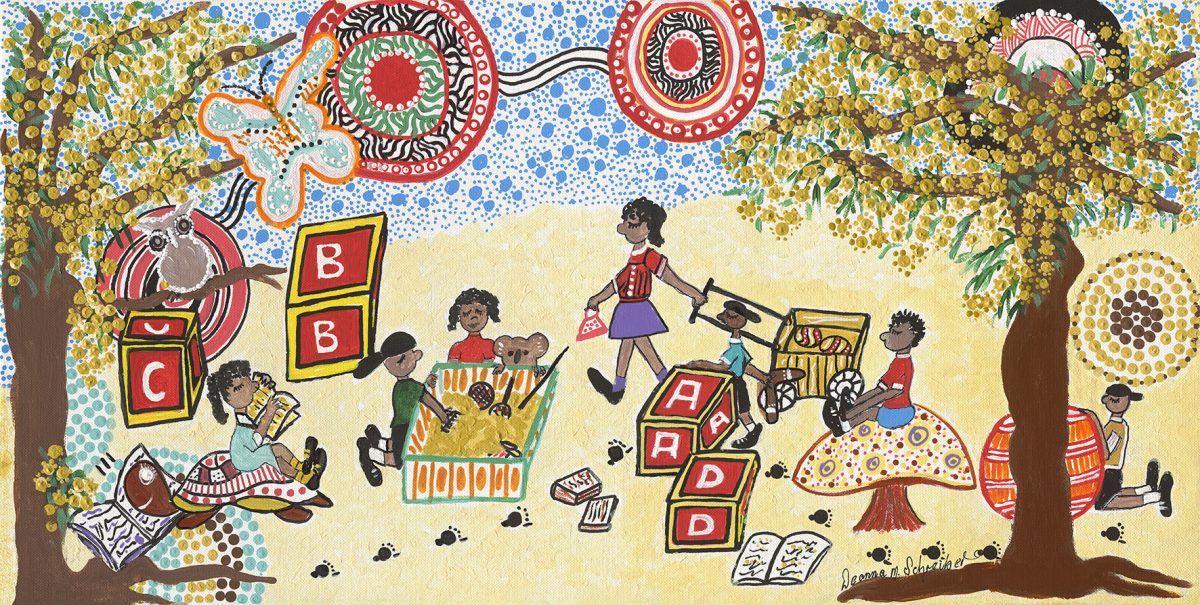 Learning Links commissioned Deanna Schreiber in 2021 to create our RAP artwork. Deanna is a Gadigal woman born in Sydney. She has been an artist for many years and is an active member of the  community and Chairperson of the Kurranulla Aboriginal Corporation. The artwork is a bright and joyful reflection of the learning, play and work we do with children and families that captures the combined essence of Reconciliation in Australia and Learning Links.
Reflect Reconciliation Action Plan Launch
To officially launch our Reflect Reconciliation Action Plan (RAP), we held a morning tea at our Preschool on Biddegal Country. We were honoured to start the event with a Welcome to Country by Gadigal Elder, Aunty Deanna Schreiber, who is the artist behind the beautiful artwork used throughout our RAP document.
Our CEO, Birgitte Maibom, then shared our commitment to reconciliation with special guests from the Learning Links  community:
Hon. Mark Coure MP, Minister for Multiculturalism and Seniors, Member for Oatley and long-standing friend of Learning Links
Sallianne Faulkner, President of Ramsgate RSL Club
Alison and Ralph Stagg from The RALI Foundation
The launch was concluded with a special Acknowledgement of Country and performance by children from the Preschool.
The morning tea gave us the opportunity to formally thank those who helped us on our RAP journey so far. We would like to give special thanks to:
Aunty Deanna Schreiber | Gadigal Elder | RAP artwork
Uncle Dr Shayne Williams | Dharawal Elder | Cultural Educator
Dr Lana Leslie | Kamilaroi woman | RAP Consultant
Amy Allerton | Gumbaynggirr and Bundjalung | RAP Designer from Indigico Creative
Below are some photos from our launch event.